Hello!
With YIIK just around a corner or two, we thought it'd be fun to take a light look back at its development history. In case you're unfamiliar, YIIK is a colorful 3D JRPG set in the 1990s, about eight strangers, a mysterious woman who vanishes in an elevator, and weaponized panda plushies.
(What? Yes.)
Now that you completely understand the game in its entirety (it'll become more clear before this is over), let's dive in.
Images first surfaced as 2013 croaked and sputtered out a new year.
Deadly music, basic appearances, and a certain ungulate have survived intact.
The in-game style has remained consistent since its debut, though model updates and refinements took their due place. Conversation art, on the other hand, has changed significantly. Alex found some new duds (and let his natural hair color grow out!) fairly early: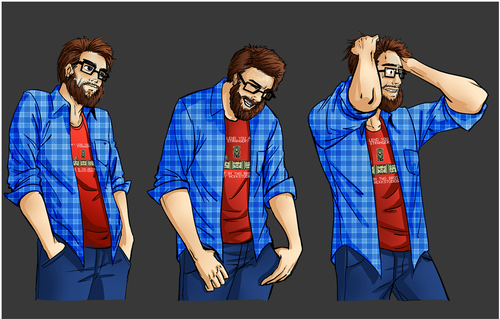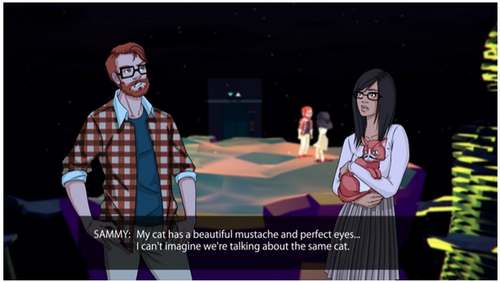 The cast was redrawn near the beginning of last year. They transitioned from something perhaps more proportionally human to something showing a greater consistency with the in-game appearance. Both cool, but the current version feels more uniform.
This is an unused style that, after much deliberation, was just a tad too Earthbound to follow (okay, not true).
Here's a very early battle footage, exhibition shakycam style, from PAX East coming on two years ago.
And something a little more recent.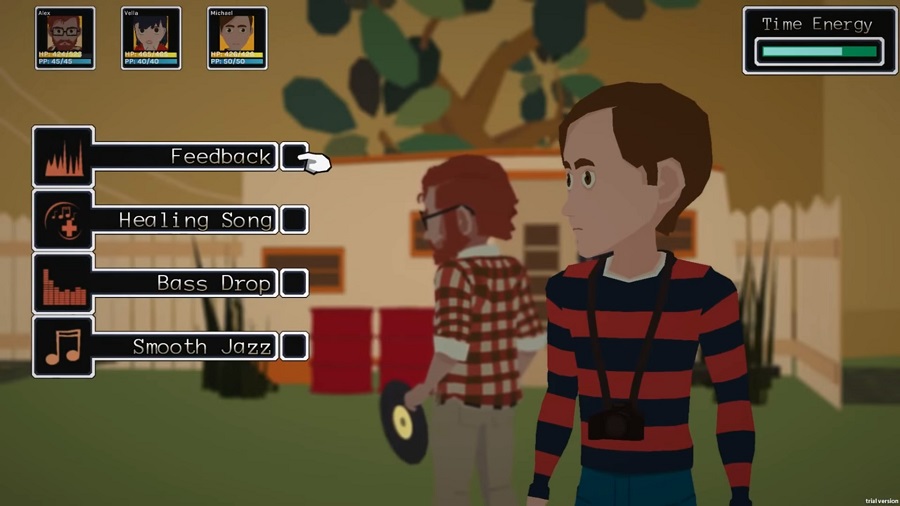 The Ackk workspace saw additions and changes during the process too! A team with this much audio talent deserves a proper sound booth.
Appropriate instruments were tested…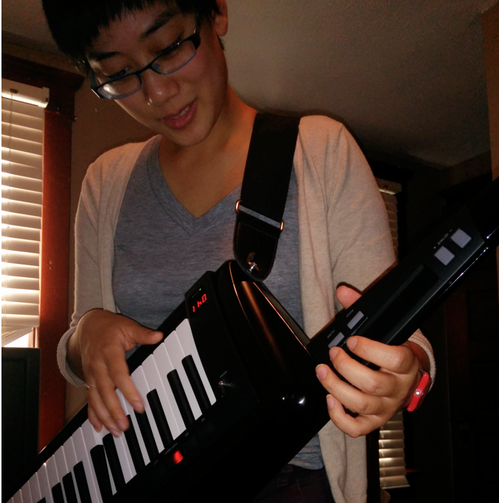 Some noises were recorded…
Unused take of Anthony Sardinha  as Claudio
Chris Niosi (Kirbopher) recording some hit noises for Alex
Here's what it looked like fairly recently – of course, as it's not finished yet (almost!), things are subject to change and improvement.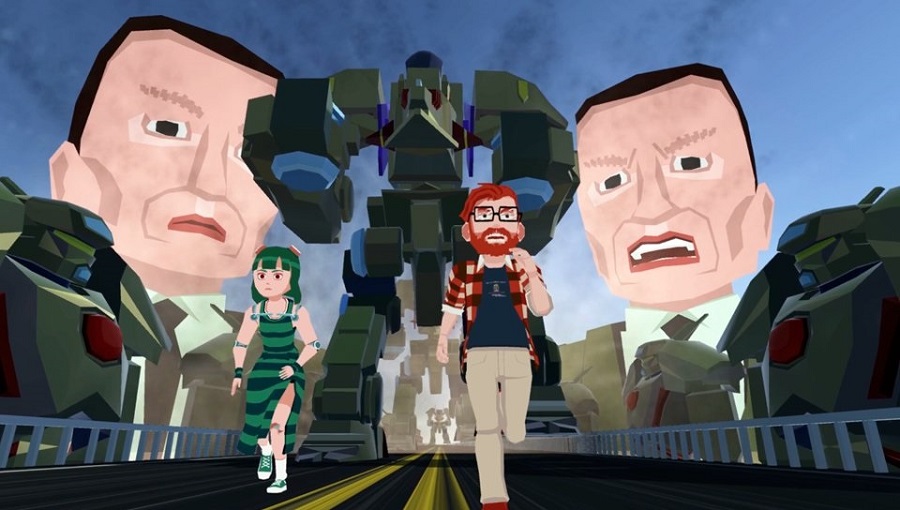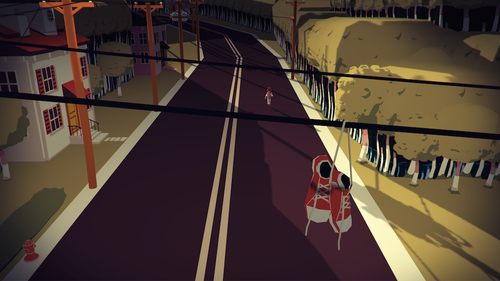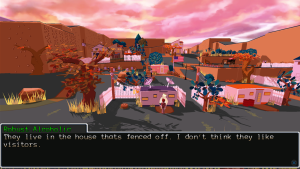 Cool, right? We're only very slightly biased, but we trust you'll dig it too when you've got your hands on it. Stay tuned to Ysbryd-related things like Ackk Studios' very own Twitter channel to catch a brand new trailer coming soon!